--Why there is polyester and polyamide in microfiber?
You might be familiar with the photo. You might be told that microfiber is consist of polyester and polyamide. But I assume that no one told you why to blend the 2 types of material.
This is because people need to get finer fiber by splitting the 2 materials. During the splitting with alkli, high temperature and pressure in the dyeing machine, the binding points of polyester and polyamide break which result in space between the 2 materials. This is what called "microfiber splitting".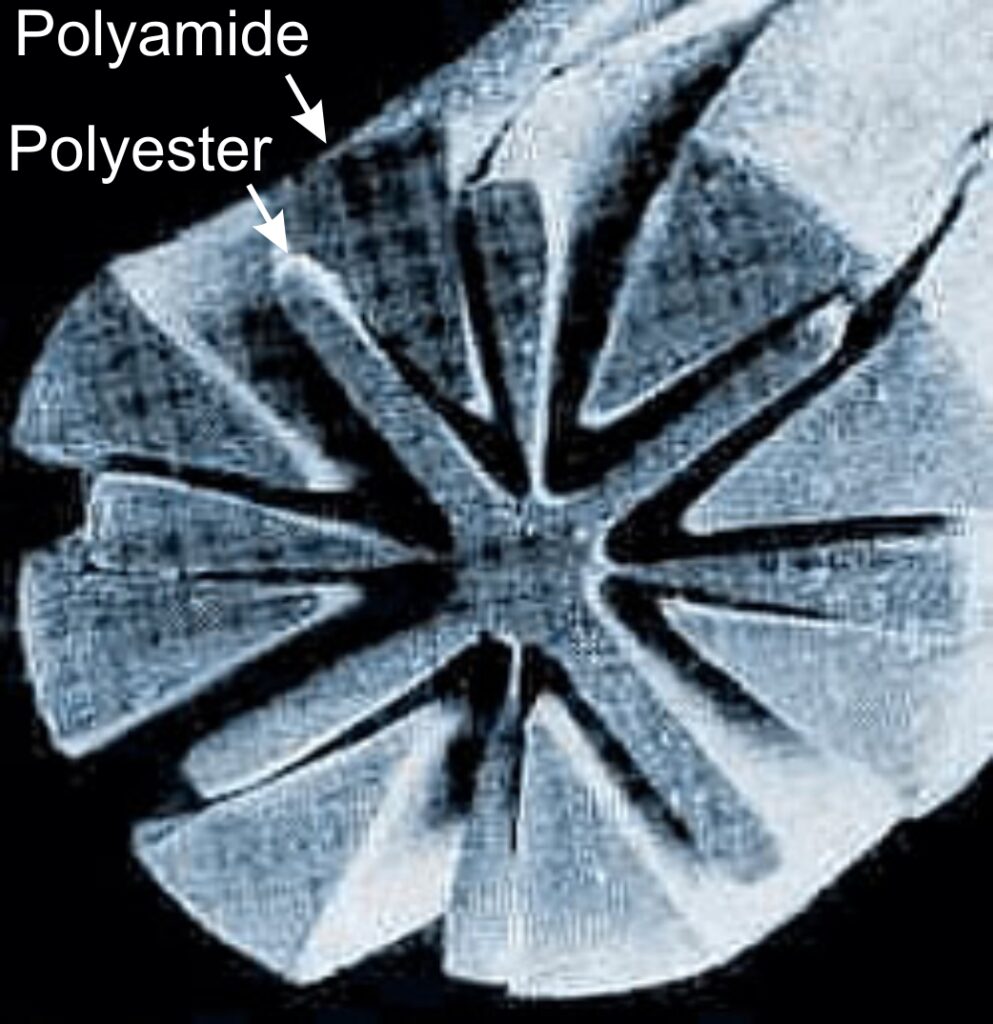 2. HOW DOES MICROFIBER PRODUCT CLEAN?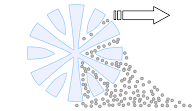 Microfiber cleans by absorbing liquids and retaining dirt!
The split fibers and the size of the individual filaments make the cloths more effective than other fabrics for cleaning purposes. The structure traps and retains the dirt and also absorbs liquids.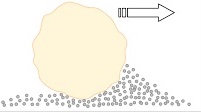 Other fibers clean by pushing away dirt!
3. ADVANTAGES OF MICROFIBER
4. ENVIRONMENTAL ISSUES WITH MICROFIBER PRODUCTS.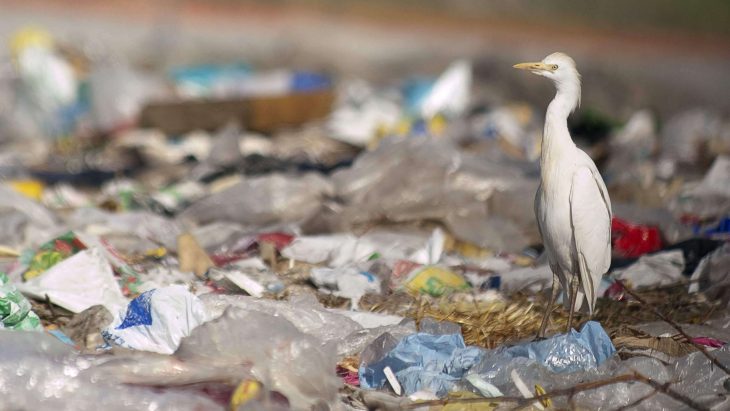 Although microfiber cleaning products are the most efficient and economical way for cleaning so far, the polyester and nylon stock of Microfiber products are not a renewable resource and are not biodegradable which cause pollution to our environment. 
In order to help protecting our environment, Pa Tin Da has been working with CFI (Synthetic Fiber Institute of Guangdong Province) to produce cleaning products with Eco-friendly material such as microfiber yarn made of recycled polyester and regular nylon. Pa Tin Da is certified by GRS (Global Recycled Standard) since 2020.
5. HOW CAN YOU TELL IF A MICROFIBER CLOTH IS OF GOOD QUALITY?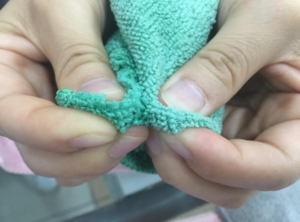 One method to determine the type of microfiber is to run the cloth over the palm of the hand. A split microfiber will cling to imperfections of the skin and can be either heard or felt as it does. From the photo, you can see the loops of microfiber on the left side is fluffier than the one on the right side which is not well split. If the fabric is not well split, it will not clean well.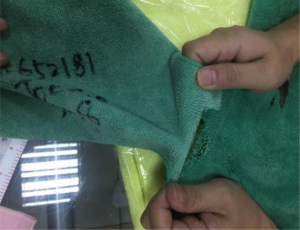 If the fabric is knitted with second grade yarn, the fabric will be weak in tensile test which effects the durablity of the cloth.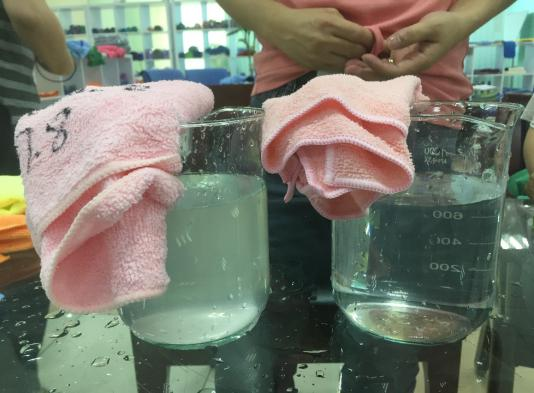 Some chemicals are used into the dyeing process, which leads to more pollution water after cleaning terry cloth; the adding of the chemical is to increase the absorbency as the towel itself is not split sufficiently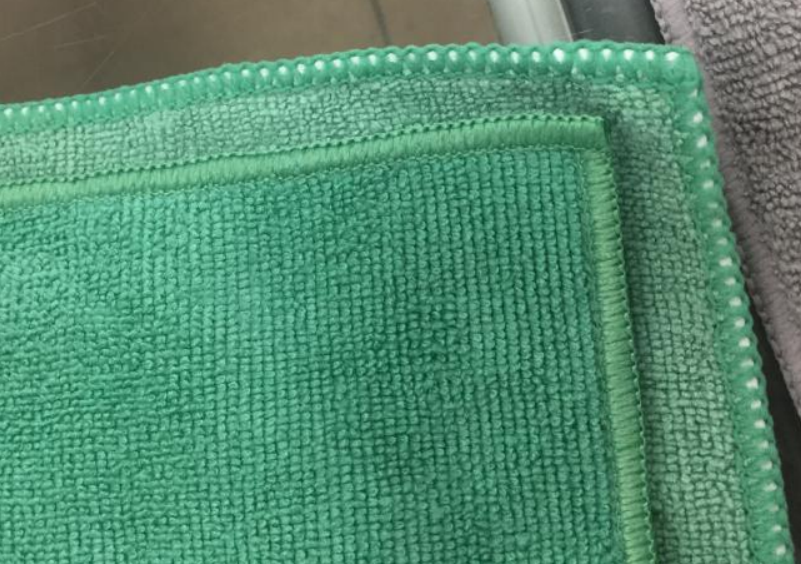 Stitching density of the edges should be like the one on the top in the photo, which is standard of Pa Tin Da with 10-12 stitches per inch. Some manufacturer tends to reduce the stitching density to improve sewing efficiency in order to cut production cost.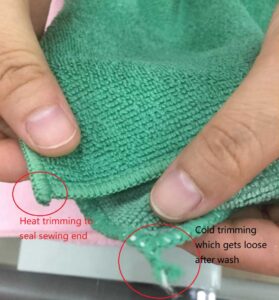 The corners of the cloth should be cut by heat instead of being cut by scissors, because the heat can seal the trimming well so it's durable after wash.
The Whole Process of Producing
Microfiber Products
This is what we have to do during production before you receive the microfiber products with most premium quality.